2021 International Conference on Computer Vision and Pattern Analysis (ICCPA 2021) was held as online coference on Nov. 19. ICCPA 2021 is to bring together innovative academics, industrial experts, engineers, students and practitioners working all around the world to promotepromote scientific information interchange in the field of computer vision and pattern analysis.

ICCPA 2021 includes inviting talks, oral presentations and poster presentations of refereed papers. We invite submissions of papers and abstracts on all topics related to computer vision and image, computer science and pattern analysis. The conference will provide networking opportunities for participants to share ideas, designs, and experiences on the state-of-the-art and future direction of computer vision and image, computer science and pattern analysis. ICCPA 2021 will feature a high-quality technical & experiential program dealing with a mix of traditional and contemporary hot topics in paper presentations and high-profile keynotes.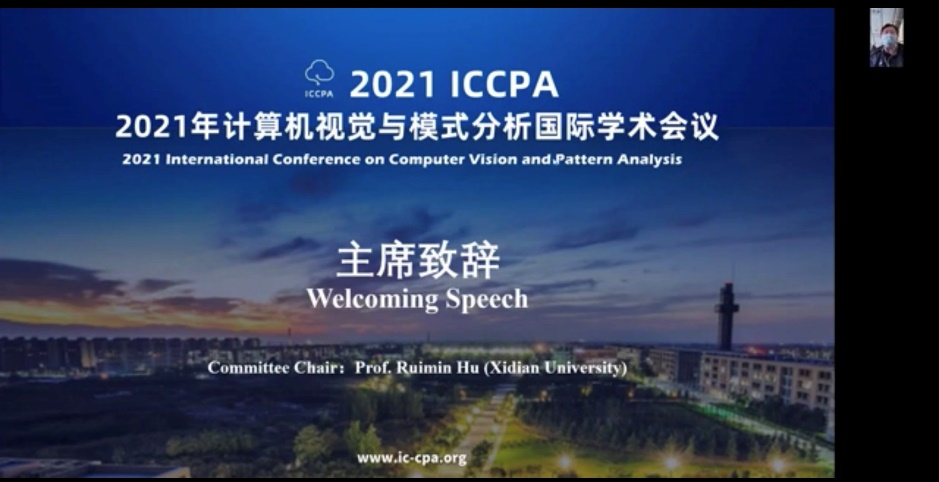 The international conference invites five experts to present wonderful speech respectively. Professor Jiawen Lin, IEEE Fellow, professor of the Department of Electrical Engineering of National Tsing Hua University (NTHU); Professor Hongkai Xiong, Distinguished Professor of Shanghai Jiaotong University, Changjiang Scholar Distinguished Professor of the Ministry of Education, and a recipient of the National Science Fund for Distinguished Young Scholars; Professor Jerry Lin, Department of Computer Science, Electrical Engineering and Mathematical Sciences, Western Norway University of Applied Sciences ;Professor Philippe Fournier-Viger, Distinguished Professor, School of Computer Science and Software Engineering, Shenzhen University; Dimitrios A. Karras, Associate Professor, Faculty of Science, University of Athens. As shown in the table below, invited experts share wonderful academic achievements from the aspects of computer vision, artificial intelligence technology, pattern recognition and data application, and discuss the key challenges and research directions faced by the development of this field, in order to promote the theory and technology of this field in universities and colleges. The development and application of enterprises also establish business or research connections for participants and find global partnerships for future careers.
| | |
| --- | --- |
| Expert | Topic |
| Jiawen Lin | Seeing through a Black Box: Toward High-Quality THz Tomographic Imaging |
| Hongkai Xiong | Deep Convolutional Networks via Theories From Signal Processing |
| Jerry Lin | Pattern Mining and Analysis: Utility-Driven Concept and Modeling |
| Philippe Fournier-Viger | Automatic discovery of interesting patterns in data |
| Dimitrios A. Karras | Dealing with uncertainty in pattern recognition problems |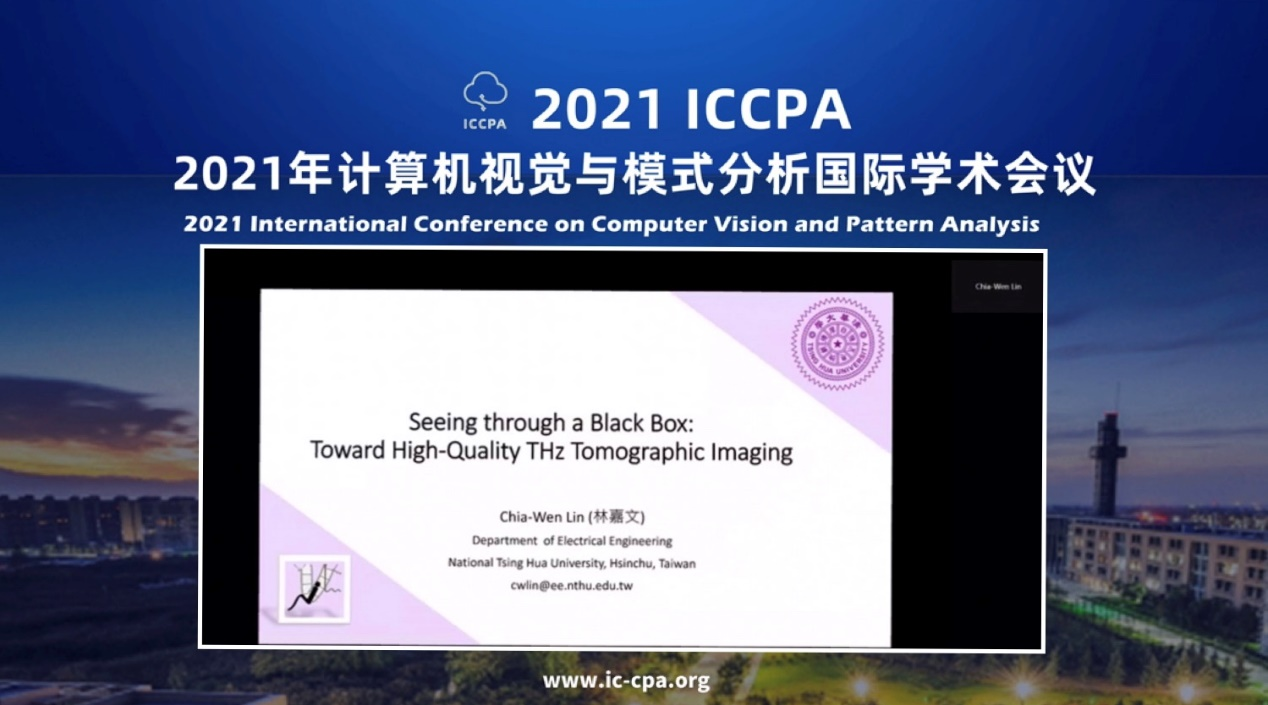 Report by Professor Jiawen Lin , IEEE Fellow, Department of Electrical Engineering, National Tsing Hua University (NTHU):
《Seeing through a Black Box: Toward High-Quality THz Tomographic Imaging》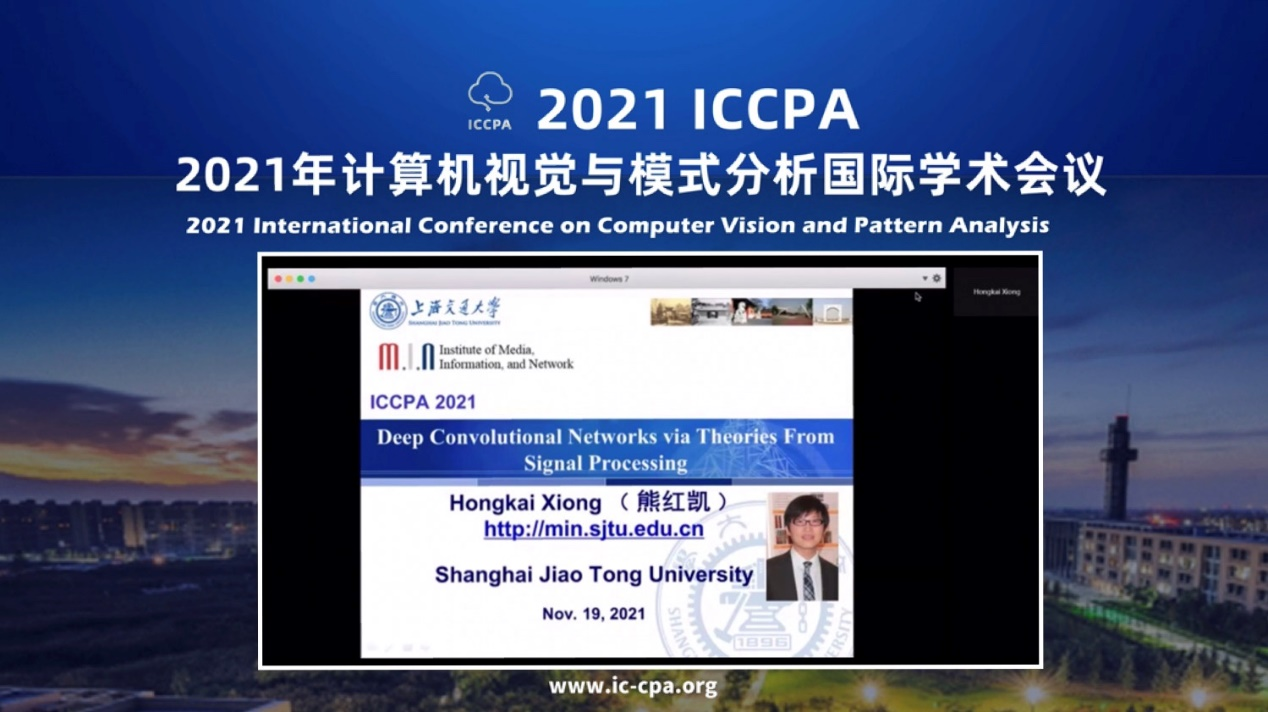 Report by Professor Hongkai Xiong, IEEE Senior Member, distinguished Professor of Shanghai Jiaotong University:
《Deep Convolutional Networks via Theories From Signal Processing》
Report by Professor Jerry Lin, department of Computer Science, Electrical Engineering and Mathematical Sciences,
Western Norwegian University of Applied Sciences: 《Pattern Mining and Analysis: Utility-Driven Concept and Modeling》
Report by Professor Philippe Fournier-Vige,Distinguished Professor, School of Computer Science and Software Engineering,Shenzhen University: 《Automatic discovery of interesting patterns in data》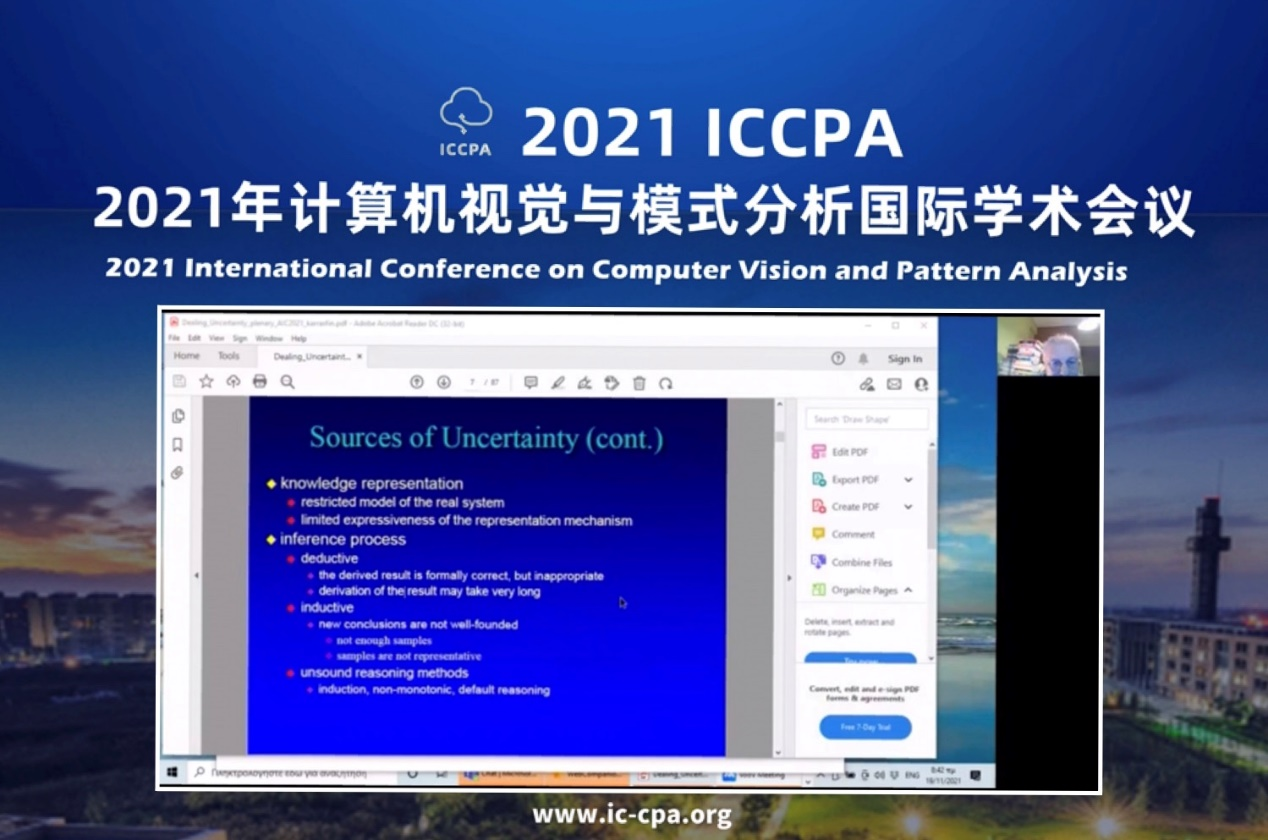 Report by Associate Professor Dimitrios A. Karras, faculty of Science, The National and Capodistrian University of Athens:
《Dealing with uncertainty in pattern recognition problems》